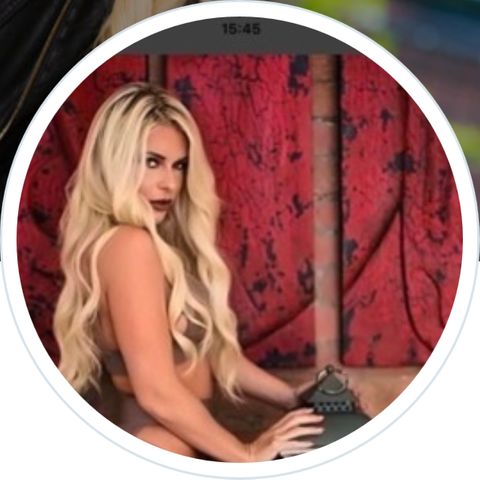 Hello, and welcome to my OnlyFans page!
I decided to create this page, so that I can get to know you guys on a more personal level, and so that you can get to know me much better!
With social media these days, it's so difficult to keep in touch with everyone, but here I can do just that!
This is the only place you can interact with me, message me whenever you want, AND I reply to every single DM!!
Below is what you can expect when joining my OnlyFans page! I will be updating it EVERY SINGLE DAY, with 4-5 updates! So lots of fun, and naughty pictures and videos for you to enjoy!
I have decided to create my content with a weekly theme, as per below:
MISTRESS MONDAY - Every Monday, you will get to know, and enjoy my dominant side! I love being dominant, and telling you exactly what I want, and what I want you to do! Expect lots of latex, PVC, and boots!
TRUE CONFESSIONS TUESDAY - I love sharing all of my naughty secrets with you guys! All the little things you won't know about me, and my naughty escapades! I can't wait to share these with you!
HUMP DAY - Enjoy my peach every Wednesday, this day is dedicated to my bum! Perfect for you bum lovers out there!
THROWBACK THURSDAY - On Thursdays, I am going to be sharing lots of old photos and videos, from my 10 years in the industry! I can't wait to throw it back every Thursday!
FOOT FRIDAY - This is one for my foot lovers! Expect lots of soles, toes, shoes, and everything to do with my little size 3.5 feet!
STOCKINGS AND SUSPENDERS SATURDAY - There's nothing sexier for me, than wearing stockings and suspenders, or any type of nylons for that fact! Expect lots of leg play, and nylon wear!
SUNDAY FUNDAY - This day will be a day of randomness! Random photos, random videos, competitions, and general fun! I will also end the day by sliding into your DM's with a very naughty fantasy roleplay video!
I can't wait to share all of this with you, and I hope you guys enjoy your time here with me!
This is the only place you can interact with me, AND receive several fresh, new, and exclusive content of me EVERY DAY of the week!
Lots of love,
Mikaela xxx